Meet Senator Gallivan
__
Senator Patrick M. Gallivan represents the 59th Senate District, which includes all or portions of Erie, Wyoming, Livingston and Monroe counties.  He was first elected to the Senate in November 2010 and overwhelmingly re-elected in 2012, 2014, 2016 and 2018.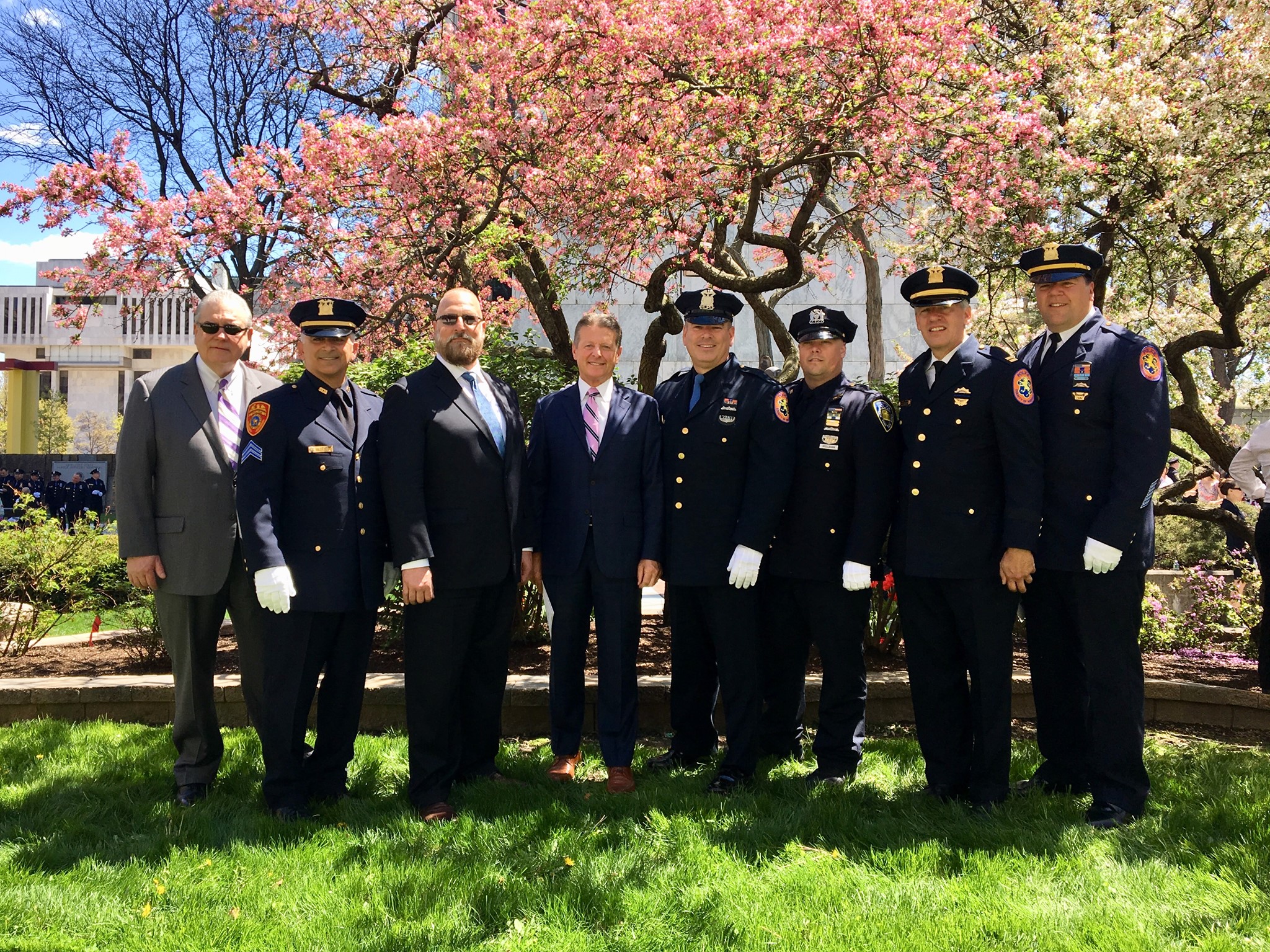 He serves as Assistant Minority Leader for Floor Operations and is the Ranking Member of the Senate Committee of Health.  He is also a member of the committees on Crime Victims, Crime and Correction; Transportation, Labor and Codes. 
Elected on a platform of ensuring the public trust and revitalizing the Western New York Economy, Senator Gallivan has focused on fiscal responsibility, economic development, strengthening the state's vital agriculture industry, and properly representing taxpayers, sportsmen, and small businesses.
Enacting a 2% cap on local property taxes

Limiting state spending to less than 2% annually

Adopting annual on-time budgets

Cutting middle class taxes to their lowest level in 50 years

Reducing the manufacturing tax rate to the lowest level since 1917

Cutting corporate taxes to the lowest rate since 1968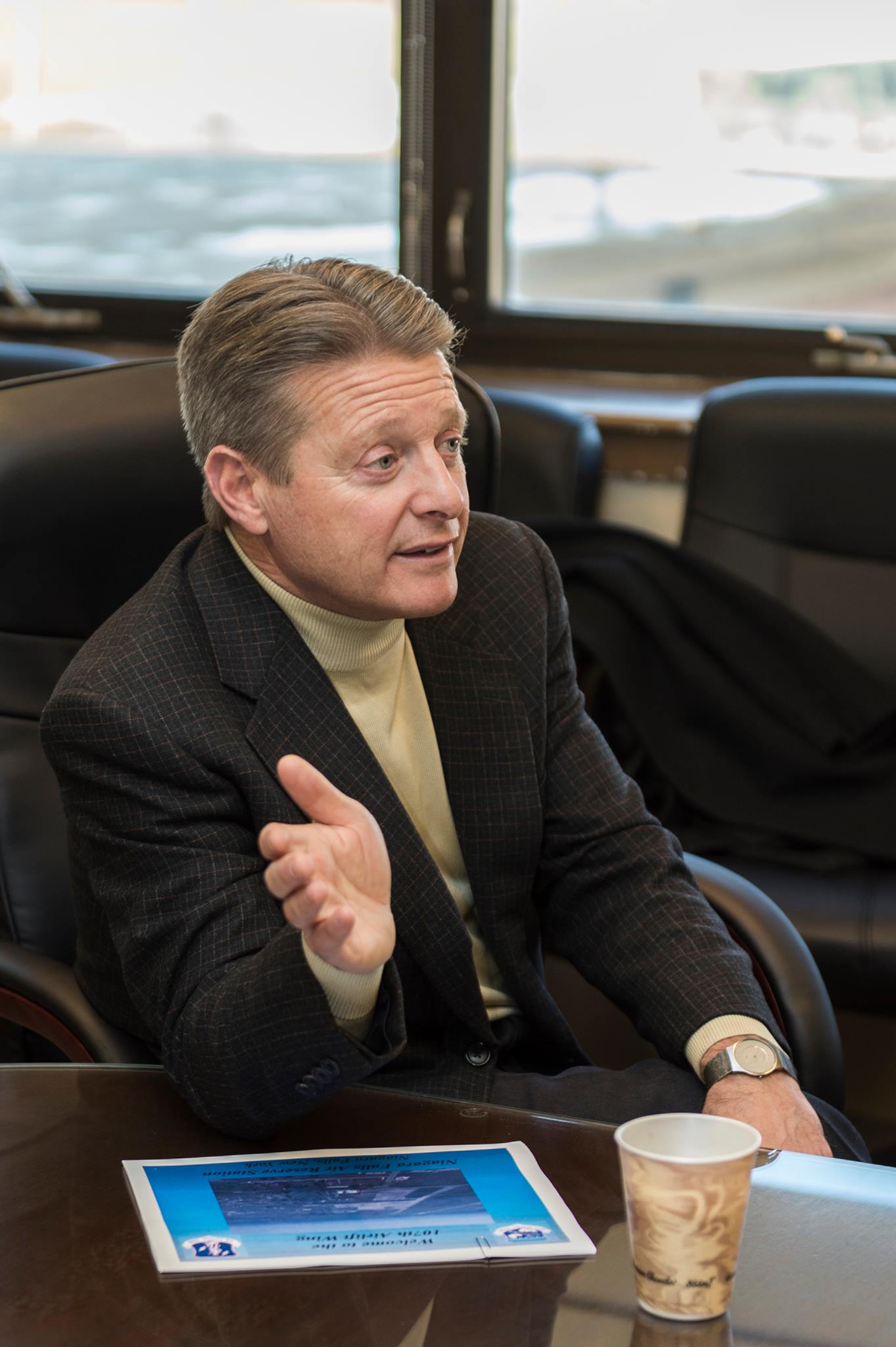 Senator Gallivan also drafted and introduced a transformational piece of Medicaid reform legislation to reform the broken and antiquated cost structure of Medicaid. His proposal would eliminate Medicaid's mandate burden on local governments, protecting vital services, and reducing property taxes on families and business. A portion of this legislation has been adopted and has saved governments over $1.2 billion.
Gallivan has also authored legislation to reform onerous, outdated, duplicative and unnecessary  regulations on private business.  He co-chaired a series of forums across the state and helped author a report identifying over two thousand burdensome and unnecessary regulations and why they should be eliminated. 
Senator Gallivan was also successful in legalizing the use of crossbows during archery season in New York State and is a strong backer of sportsmen and women.  He voted against the NY SAFE Act and continues to support the repeal of the law which he believes infringes on the Second Amendment rights of law abiding citizens. 
As a twice-elected Sheriff of Erie County and a former New York State Trooper, Gallivan brings an extensive background in law enforcement to the State Senate.  He has secured funding to provide Resource Officers to school districts and has supported community-based programs to combat domestic violence.  Senator Gallivan has also served as Chairman of the Senate Committee on Crime Victims, Crime and Corrections. 
A fierce advocate for education, Senator Gallivan has fought to increase aid to education and to ensure that all regions of the state get their fair share of funding.  He worked to eliminate the Gap Elimination Adjustment, which placed an undue financial burden on school districts and has strived to make college more affordable for all New Yorkers.
Prior to representing the citizens of Western New York in the Senate, Patrick Gallivan served upstate New York's most populous county, Erie, as Sheriff from 1998 through 2005. Sheriff Gallivan supervised approximately 1,100 sworn and non-sworn employees and administered an approximately $80 million budget.
As Sheriff, Gallivan authored and implemented a comprehensive six-point strategic plan, which charted the course for the professional, ethical, cost-effective and community-oriented delivery of criminal justice services by the Erie County Sheriff's Office. He reorganized the agency and oversaw the merger of the Erie County Holding Center and the Erie County Correctional Facility.
Before being elected Sheriff, Gallivan served 15 years in the New York State Police, rising through the ranks from Trooper to Captain. He is a graduate of both the prestigious FBI National Executive Institute and the FBI National Academy, and is a past member of the New York State Executive Committee on Counter-Terrorism.
Gallivan is also a small business owner, founding and operating a full service professional investigation and security firm. In addition, Gallivan previously served as a Member of the New York State Board of Parole. He holds a master's degree in Criminal Justice from the State University of New York at Albany and is a graduate of Canisius College in Buffalo. Gallivan has also received numerous awards and honors for his long and distinguished service to the community and has served numerous professional, charitable, civic and fraternal organizations. 
Senator Gallivan lives in Elma with his wife, Mary Pat.  They have two children, Jenna and Conor.